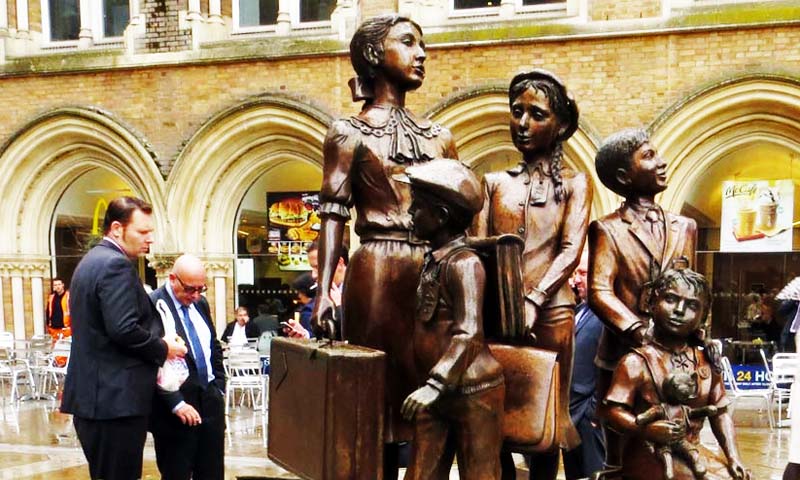 The scheme to remove children under 17 from their homes in pre-WW2 Nazi Germany, Austria, Poland and Czechoslovakia and bring them to safety in England was later known as 'Kindertransport'. It was arranged by charity refugee organisations, funded and assisted by the Briish public and legally ratified by Parliament in Westminster. Approximately 10,000 children immigrated in this way from November 1938 to September 1939, most of them Jewish, some from orphanages. The Government's relaxation of visa rules was intended to be temporary, with the children re-emigrating at age 18. This changed with the outbreak of war.
The operation, being hurried and unregulated, lacked much of the safeguarding one would expect, but many foster families came forward in response to national appeals. Jewish practices were usually unknown in the children's new surroundings, which was confusing for those accustomed to them back home.
The Kindertransport principle was entirely altruistic in its motives, yet appalling in its process. The normal development of those young lives was completely disrupted and who knows what extraordinary emotions the parents went through. Apparently most of them were killed by the Nazis. After the War, some of the children settled in Britain while others went to live in the newly-formed state of Israel.
(Image of memorial sculpture at the London station where the children arrived: Steve Daniels at geograph.org.uk / CC BY-SA 2.0)