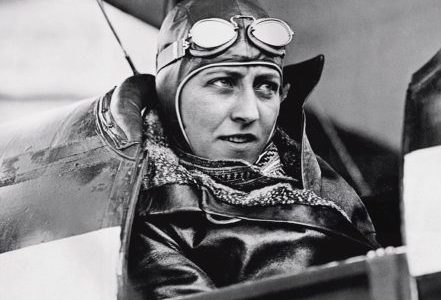 In the early days of aviation, Amy Johnson CBE (1903-41) was a typist working in London and aeroplanes were a passion in her spare time. By 1929 she had earned a pilot's licence and bought a secondhand De Havilland Gipsey Moth fixed wing, open cockpit, single engine biplane, registration G-AAAH, named Jason I.
Until 5th May 1930 her longest solo flight had been from London to her hometown of Hull, but on that day she took off from Croydon, with just 75 hours' flying experience under her belt, and started south-eastwards in a straight line, 'as the crow flies', heading for Darwin, Australia. This feat had been achieved two years earlier by a man, but she was the first woman to attempt it. She flew for eight hours at a time, with no radio communication and only rudimentary maps.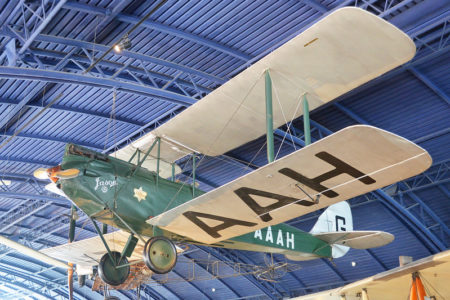 The journey covered 11,000 miles and she reached her destination on 24th May, to the excitement of the waiting crowd. She was fêted as a superstar and toured Australian high-spots for the next six weeks. In 1932 she married a Scottish aviator and together they set more flying records. Tragically, she died in WW2 after parachuting into freezing water near the propellors of a Royal Navy ship.
(Top image: Wikimedia Commons / Public domain)