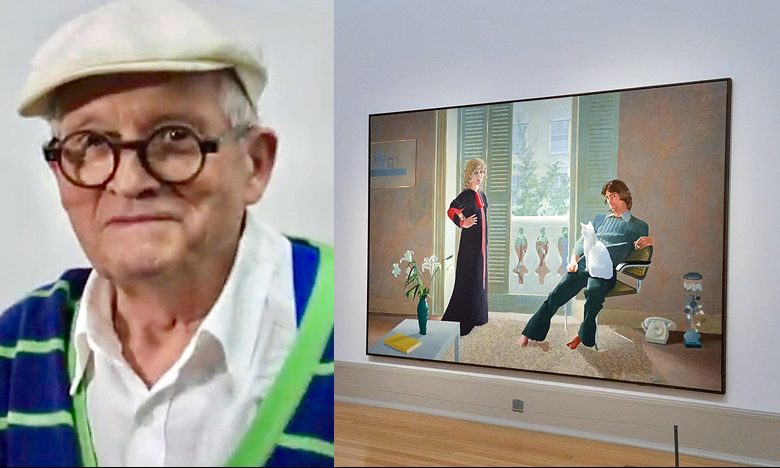 David Hockney is an artist of extraordinary talent. He was born in Bradford, Yorkshire, in 1937 and attended two Colleges of Art before moving to Los Angeles. There he produced his series of paintings of swimming pools using a beautifully precise, partly abstract style with bright, pure colours.
He has created works in other media – photography, for instance – and has explored the use of modern technology, but he says that "painting can't die because photography is not good enough, actually" (PBSNewsHour, 2018). This was at the time of his recent exhibition entitled '82 Portraits and 1 Still-Life'. He is said to have described each portrait as a '20-hour exposure'.
Another of his recent works was a stained-glass window at Westminster Abbey, commissioned to celebrate the reign of Queen Elizabeth II (1926-2022). True to form, he used the latest technology – an iPad – to design its brightly-coloured countryside scene.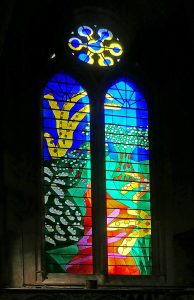 (Top images LtoR: Connaissance des Arts at Wikimedia Commons / CC BY 3.0 & Francisco Anzola at Wikimedia Commons / CC BY 2.0)