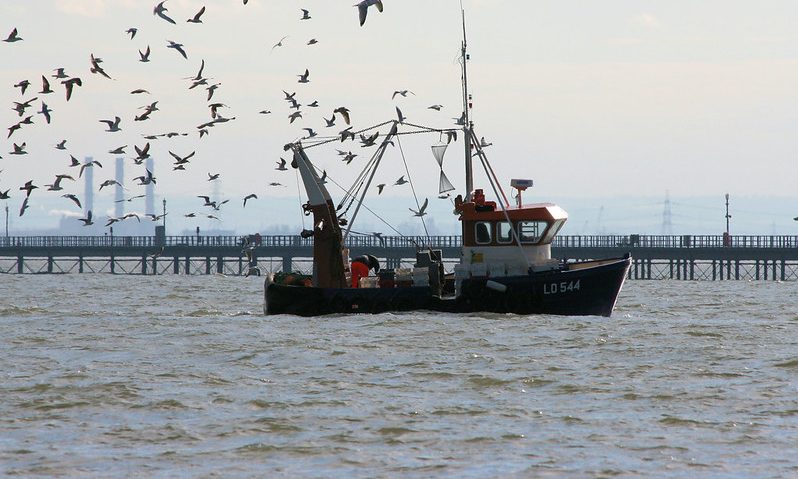 For centuries British fishermen went wherever they knew they could get a plentiful catch and top of the list for many were the waters around Iceland. However, three vicious 'cod wars' between Icelandic and British trawlers broke out between 1958 and 1976 when consumer demand was increasing. Finally, Iceland declared a 12-nautical-mile (nmi.) territorial zone round its coastline and a 200nmi. Icelandic rights zone. The former meant that the first 12nmi. (calculated from low-water mark outwards) came under Icelandic ownership, while the latter meant that permission had to be sought to fish or conduct any other type of economic activity between 12nmi. and 212nmi. distance from the Icelandic shores.
The UK decided to reciprocate for its own waters, since Iceland's action greatly impacted the British fishing industry. Beginning with the Fishery Limits Act of 1964, a series of laws have been passed which proclaim this same 12nmi. territorial encirclement and a 200nmi. Exclusive Economic Zone, as delineated in pink on the simplified map below:-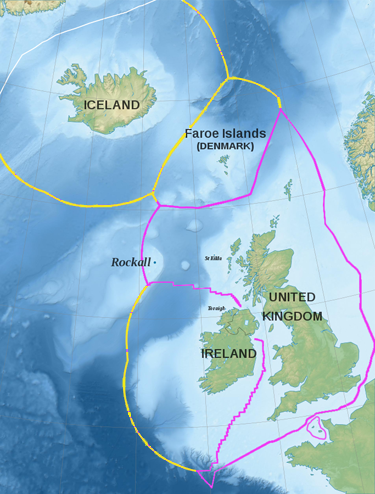 Abutting the eastern and southern zones are the areas claimed by Norway, Denmark, Germany, the Netherlands, Belgium and France. On the west and north are those of Ireland and Denmark again via its territory of the Faroe Islands.
(Top image: (Mick Baker)rooster at Flickr.com / CC BY-ND 2.0)