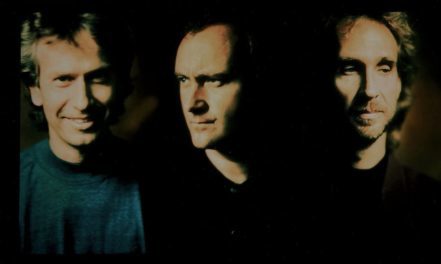 Four teenage boys at a public school in Godalming formed a rock band in 1965 that would go on to have over 100 million album sales worldwide. Known then as 'New Anon', they changed their name to 'Genesis' and boldly decided to pursue a musical career on the back of selling just six hundred copies of their first album, 'From Genesis to Revelation', in 1969.
After a couple of personnel changes, the line-up settled down to guitarists Mike Rutherford and Steve Hackett, singer Peter Gabriel, keyboard-player Tony Banks, all born in 1950, with Phil Collins (1951-) on drums. The second album, 'Trespass' (1970) began to put the prog-rock Genesis sound together. Fans of this line-up rate the next four albums as the best, e.g. 'Foxtrot' (1972), with Gabriel's unusual theatricality creating a niche style that drew the crowds. He left, however, in 1976 to pursue a solo career.
Phil Collins took over the vocals after the band auditioned four hundred other singers! His songwriting talent also came to the fore and Genesis began to appeal to a wider audience with soft-rock hit singles such as 'Follow You Follow Me' (1978). Collins and Rutherford have both had successful projects outside of Genesis and the final Genesis tour was in 2007.
(Image of 1991 line-up of Banks, Collins & Rutherford: David Scheinmann at Wikimedia Commons / CC BY-SA 3.0)