Thanks to The British Library sound archive, we can hear Sir Arthur Conan Doyle (1859-1930) speaking about the source of the idea for his Sherlock Holmes novels and how readers sometimes thought Holmes was a real person!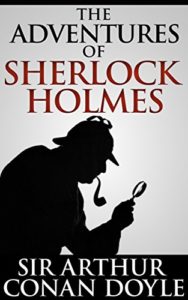 He is also well-known for following and promoting Spiritualism, even though it had reached the stage where it was being damaged by the exposure of fraudulent mediums. Nevertheless, he wrote books and articles supporting its beliefs, and went on speaking tours. Unfortunately, he was wrongly convinced by the photos of fairies produced by two girls in Yorkshire in 1920, which later proved to be a hoax.
He remained a spiritualist for the rest of his life and is the Honorary President-in-Spirit of the Spiritualists' National Union.