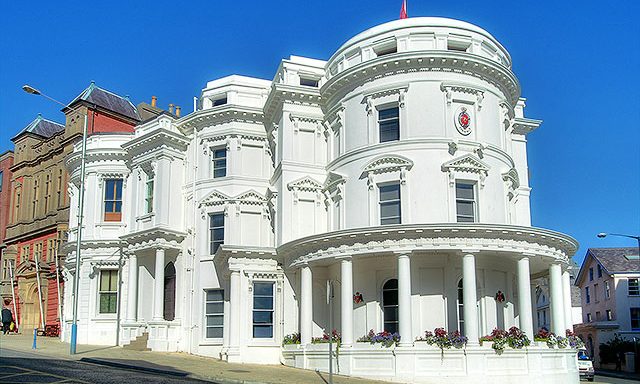 Within the British Isles there are three Crown Dependencies, namely:-
the Bailiwick of Jersey
the Bailiwick of Guernsey (including Alderney, Sark and other islands)
the Isle of Man
Together the two Bailiwicks are known as the Channel Islands.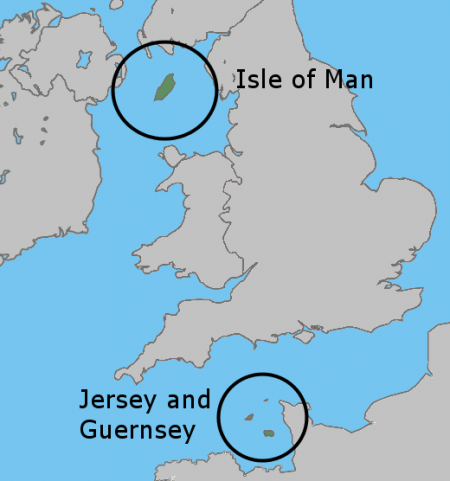 The Crown Dependencies are self-governing possessions of the British monarchy. In the Isle of Man the royal incumbent is called the 'Lord of Mann' and in the Channel Islands he or she is called the 'Duke of Normandy'. Strange but true!
The Crown Dependencies have a special status in that they are neither their own countries nor are they part of the UK and UK law does not apply to them. Instead, they have their own legal, immigration and healthcare systems, albeit with a degree of oversight by the Crown's representatives. However, their international and defence affairs are looked after by the UK. This situation is very similar to that of the 14 British Overseas Territories, the difference being that the BOTs are geographically well outside of the British Isles.
The featured photograph is of the Parliament (Tynwald) building, known locally as the 'Wedding Cake', in Douglas, the capital of the Isle of Man.
(Top image: Andy Stephenson at geograph.org.uk / CC BY-SA 2.0)