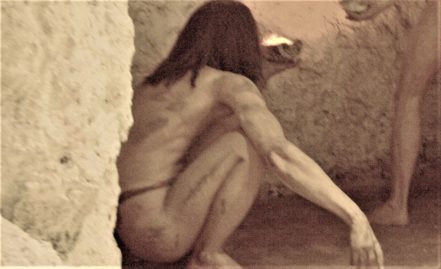 Richard Cox Gough (1826-1902) discovered the cave, now named Gough's Cave, which yielded many human remains, including the 10,000-year-old 'Cheddar Man' skeleton. This was found by Gough's sons in a side fissure called Skeleton Pit in the year following their father's death. The family's aim had been to open up the cave for tourists visiting Cheddar Gorge in Somerset and it is still the most visited show cave in the UK.
'Cheddar Man' is the country's oldest near-complete skeleton. His age was deduced from examination of a molar. An attempt to determine his eye colour, skin tone and hair colour was made in 2015, but the technology is not yet advanced enough to produce definitive results. However, the suggestion is that he had green eyes, a swarthy complexion, dark wavy hair and that he is genetically linked to modern-day ethnic Britons.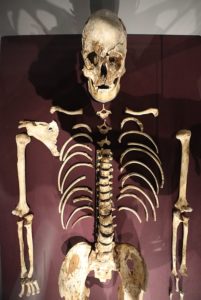 He died either from a blow or infection and was spared the hunter-gatherers' cannibalistic rituals that scientists have surmised went on. Instead, his skeleton was preserved under a slowly-forming layer of stalagmites. Much of the other archaeological material from Gough's Cave was discarded, but bone fragments up to 14,700 years old indicate that red deer, horses and arctic hares were also present.
(Top image (cropped): Abhi Here at Flickr.com / CC BY-NC-SA 2.0)