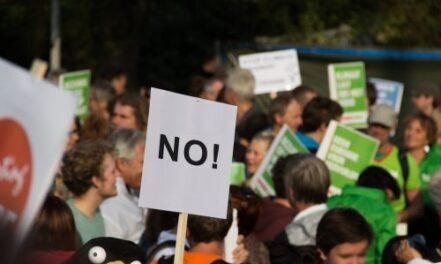 Lobby groups, also known as pressure groups, have increased in number, scope and financial resources since the period of Margaret Thatcher's government. They aim to bring MPs and/or Lords round to their perspective, resulting in the implementation of new or amended legislation or policy. To the ordinary citizen it often seems that those with the loudest voices do indeed gain the most influence, but the process of lobbying is theoretically open to all.
Any individual can email or write to their constituency MP in order to make a suggestion or state a viewpoint. If several people do the same thing, that MP might take notice. However, lobby groups generally have the most influence, whether they are vociferous activists for a particular issue or a business group concerned with aspects of the economy. Some of the largest lobby groups in the UK are the Confederation of British Industry, Amnesty International, the Electoral Reform Society and UK Youth.
A mass lobby is a pre-arranged gathering of many lobbyists at the Houses of Parliament who meet with MPs. There is a code of conduct that applies to these meetings, which are often followed by a campaign rally or demonstration outside the building.
(Image: needpix.com / CC0)