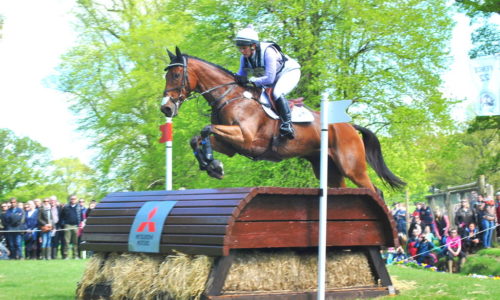 At the 1948 Summer Olympics, the British equestrian team picked up just one bronze medal. This so dismayed the 10th Duke of Beaufort (1900-84) that he decided to found an annual event on his Badminton estate in Gloucestershire to help British riders better prepare for international competition. Since its inception in 1949 Britain has won thirty-eight medals up to and including the 2020 Olympics.
The Badminton Horse Trials consists of three events: two days of dressage, one of cross-country over four miles and one of show-jumping. It takes place in April or May each year and has been televised since 1956. A points system determines the overall winner but there are several other shields and trophies awarded, along with a prize fund of, currently, £360,750 (2019).
Bad weather resulted in the Trials being called off completely in 1966, 1975, 1987 and 2012, and there was a precautionary cancellation in 2001 due to foot-and-mouth disease. As well as benefitting British riders and horses, up to twenty-five foreign equestrian federations can be invited to participate and it is regarded as the top competition of its kind on the equestrian calendar. The five hundred acres made available on Badminton Park are professionally managed by world-class course designers and the main arena holds sixteen thousand spectators.
(Image: Ray Bird at geograph.org.uk / CC BY-SA 2.0)