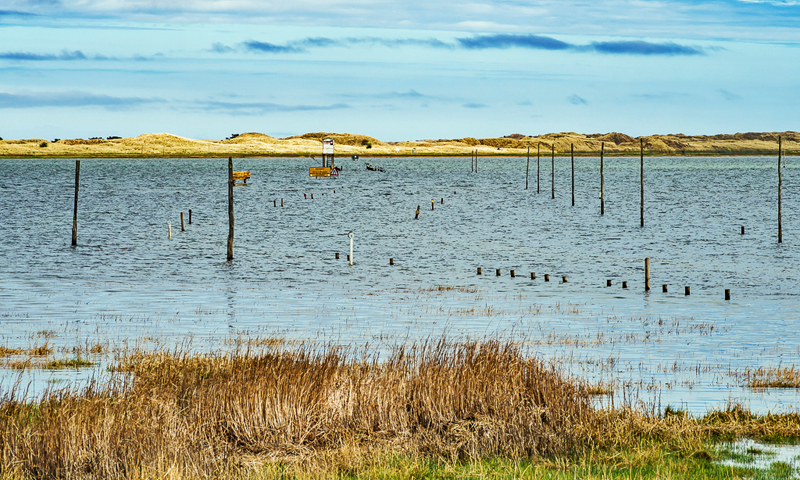 The Holy Island of Lindisfarne
The tidal 3-mile-wide island of Lindisfarne sits off the sandy Northumberland coast. Its mile-long causeway is revealed twice daily for 7-9 hours each time. The 'Holy Island', as it became known, was perhaps not the best location for a defenceless timber church and monastery erected in 635, since in 793 they were easily plundered and the monks slaughtered in the Vikings' first raid on Britain.
Though more monks arrived, by 875 Danish paganism was in the ascendant, so they fled to the mainland taking their illuminated manuscript, the 'Lindisfarne Gospels', with them. It is now in the British Library which, in return, supplied a digital copy to Lindisfarne's tourist centre. Visitors can also see the ruins of the demolished Priory, built in 1150 when monks returned again.
Two monk-missionaries were responsible for Lindisfarne's distinction as 'Holy'. Irishman St. Aidan (c.590-651), who had to learn English when he was summoned there by King St. Oswald (c.604-42), and St. Cuthbert (c.635-87), a local, are both described as being good, popular and successful in reviving Christianity. Nevertheless, each sometimes sought his own solitary monastic life and in Cuthbert's case he found a perfect spot in another tidal island attached to Lindisfarne ~ much smaller with fewer hours of accessibility.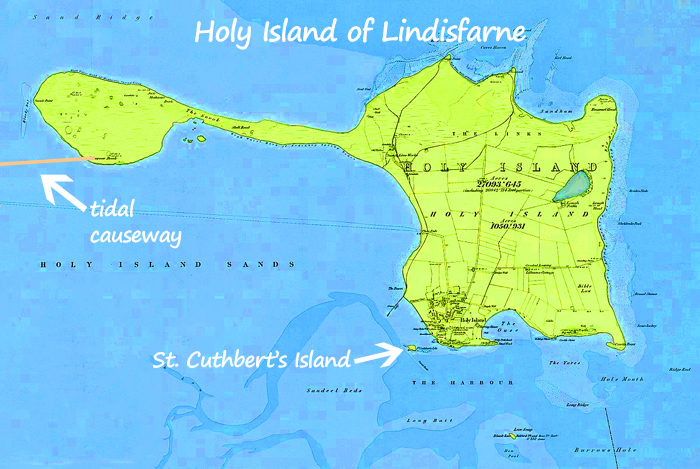 (Top image of Holy Island cut off by high tide: Ian Capper at geograph.org.uk /

CC BY-SA 2.0

)