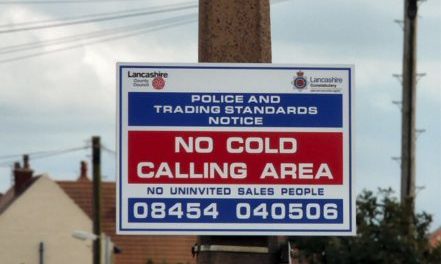 Since the 10th century there have been laws on weights and measures to minimise differences from one town to another in, for instance, the quality and width of woollen cloth, the size of an acre or a measure of ale. Today, a Trading Standards Officer (TSO) covers various aspects of commerce and 'weights and measures' is but one of many issues, from animal welfare to product labelling.
Although the numerous business and consumer protection laws are national, Trading Standards departments are operated by local County, City or Borough Councils. The downside of this is that the levels of monitoring, guidance and prosecution are dependent upon those councils' budgets. However, the Chartered Trading Standards Institute provides UK-wide advice services, accreditation for businesses and training for TSOs.
Over 3 million British subjects, mainly the elderly, fall victim to scammers each year, making liaison with banks and support services a significant part of a TSO's work. Cheats also endanger the lives of children through, for example, the sale of sub-standard toys at Christmas, or introducing them to cheap counterfeit cigarettes. The TSOs are in some ways the unsung heroes of the economy, working in the background to ensure fairness and safety in the marketplace.
(Image: Gerald England at geograph.org.uk / CC BY-SA 2.0)