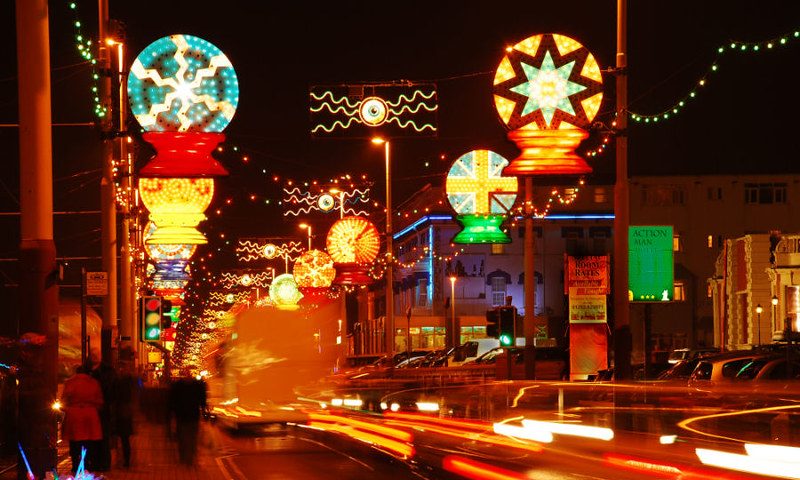 Blackpool in Lancashire has been a popular seaside resort since the mid-18th century. When electric lights were invented, Blackpool's town council took the forward-thinking decision to have electric street lighting ~ the first in the world. So it was in 1879 that the 'Blackpool Illuminations' were born.
It has grown from a mere eight arc lights to around a million lamps, covering six miles of seaside promenade. The lights have been switched on every year, except for the War years, and a different celebrity is asked to pull the main switch. The lights stay on for sixty-six nights from the end of August to the beginning of November.
The expression "It's like Blackpool Illuminations in here" means that someone has left too many lights on!
(Image: Andrew Hurley at Flickr.com / CC BY-SA 2.0)