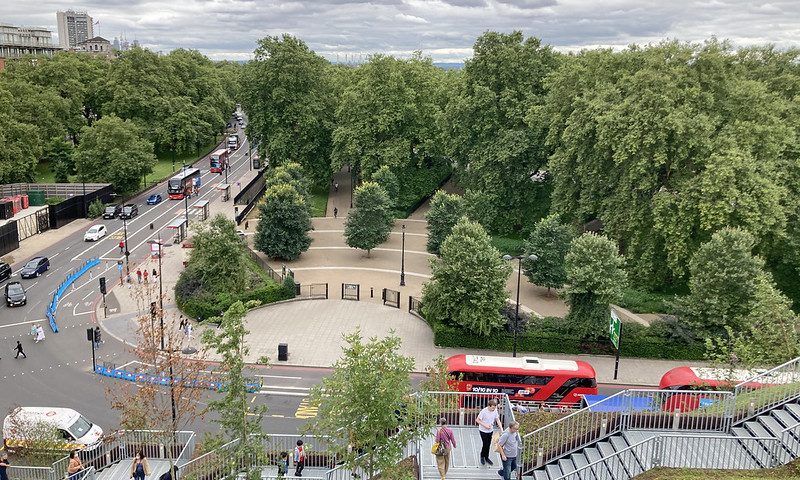 Public access to London's 350-acre Hyde Park was granted in 1637. In the 1800s its proximity to Buckingham Palace's fashionable district added to its attraction for rallies by social reform groups, such as the Chartists. After some riotous protests in 1866/7, when park railings were pulled up and an oak tree was set alight, the Parks Regulation Act was passed in 1872. It legalised the regulations of 17 royal parks, thereby authorising Hyde Park's designation and policing of a space for assembly and public speaking. This became known as Speakers' Corner, a paved area in the north-east of the Park.
It has been described as the last vestige of 'freedom of speech' in Britain, or alternatively "the largest open-air lunatic asylum" because there is little restriction on what speakers talk about, up on their soapboxes or steps. They may preach, lecture, entertain, educate, complain or philosophise and any heckling/debate is all part of the spectacle, which takes place mostly on Sunday afternoons and is on many tourists' itineraries.
Speakers just turn up, set up and gather a crowd as best they can and several may be shouting their views at the same time. Mass prayers, acts of worship, flags and banners are forbidden.
(Image showing Speakers' Corner (centre) on a Friday: diamond geezer at Flickr.com / CC BY-NC-ND 2.0)