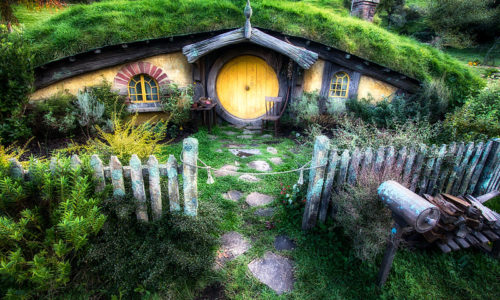 J.R.R. Tolkien, CBE (1892-1973), was the author of the epic fantasy trilogy 'The Lord of the Rings' (1954-5) and its precursor 'The Hobbit' (1937). Both of these grew out of his earlier creation of an imaginary world in 'The Silmarillion', which was published posthumously. In its pages lie the foundation of the history, characters and language that Tolkien skilfully weaved from his studies of Old English and Old Norse legends.
John Ronald Reuel Tolkien lost his father at age four and his mother at age twelve, whereupon he and his younger brother came under the guardianship of a Catholic priest. Tolkien was an excellent scholar and went on to Oxford to study Classics and English Literature, but spent most of his time learning languages, including Greek, Latin, Spanish, Finnish, Welsh, Icelandic, West Frisian and Gothic. He later became an Oxford professor of Anglo-Saxon and then English Language & Literature.
It was the 1960s' hippie flower-power movement in the USA which caught onto the environmental, linguistic, mythical and theological themes of 'The Lord of the Rings' and boosted its sales, currently standing at 150 million copies. Along with 'The Hobbit', at 100 million, Tolkien boldly revived a storytelling genre of depth and ancient imagery with huge success.
(Image: Michael Matti at Flickr.com / CC BY-NC 2.0)