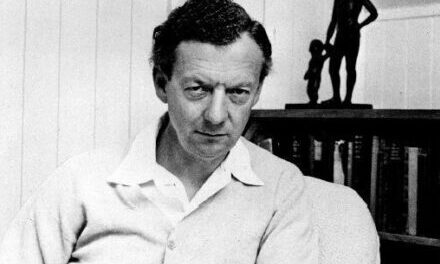 Edward Benjamin Britten (1913-76) was born in Suffolk and spent most of his life there. In 1948 he co-founded Suffolk's Aldeburgh Festival in a venue close to his childhood home and from 1957 he lived in a 17th-century Aldeburgh farmhouse with 5 acres, together with his partner, tenor Peter Pears (1910-86). On being awarded a life peerage just before his death, he chose the title 'Baron Britten of Aldeburgh in the County of Suffolk', so great was his affinity for the area.
Britten began composing from the age of 5 and grew up knowing exactly the career he wished to pursue. At age 16 he won a scholarship to the Royal College of Music and by the time he turned 18 he had written over 700 musical pieces. He was influenced by the English Baroque composer Henry Purcell (1659-95) but was rather dismissive of later luminaries Elgar and Vaughan Williams.
Britten played piano and viola, and wrote song cycles and orchestral works but his most celebrated compositions were his 16 operas, the first of which was 'Peter Grimes' (1945), the last being 'Death in Venice' (1975). With these he began a new English-language pathway for the genre. His musical style was characterised by clarity and tension provided by contrasts, laced with childhood reflections.
(Top image: Wikimedia Commons / Public domain)