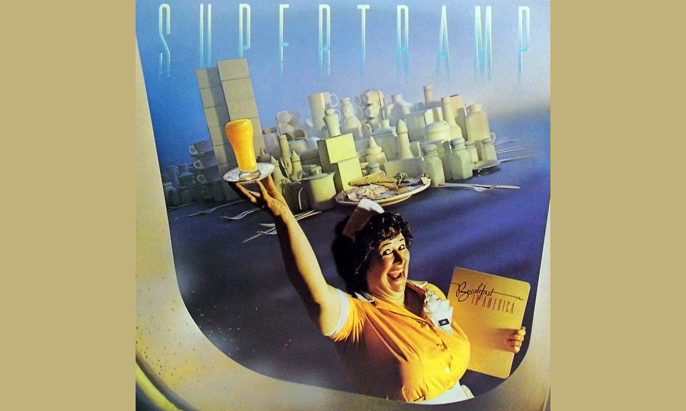 "Oh won't you sign up your name
We'd like to feel you're acceptable
Respectable, oh presentable, a vegetable"  ~ The Logical Song (1979)
These lyrics came from the adolescent recollections of Roger Hodgson (1951-), co-founder of rock band Supertramp, which he formed in 1969 with Rick Davies (1944-), both from southern England. It was one of their most successful singles along with classics such as 'Dreamer' (1974), 'Give a Little Bit' (1977),'Take the Long Way Home' (1979) and 'It's Raining Again' (1982).
The worldwide sales of their 20 albums and 28 singles number in the millions, with their 1979 LP 'Breakfast in America' being the outstanding peak of their careers. The other band members during Supertramp's heyday were Glaswegian Dougie Thomson (1951-) on bass, Yorkshireman John Helliwell (1945-) on saxophone and clarinet, and their only American, Bob Siebenberg (1944-) on drums and percussion. Hodgson, Davies and Helliwell all played the electric piano which was such an important part of the Supertramp sound. Hodgson wrote most of the songs, though Davies also contributed.
Hodgson left Supertramp in 1983 and the band split up in 1988. There was a partial re-formation for two more studio albums, in 1997 and 2002, but aside from the odd tour with different line-ups, Supertramp has taken its auspicious resting place in rock's history books.
(Top image of 'Breakfast in America' LP cover: Joe Haupt at Flickr.com / CC BY-SA 2.0)