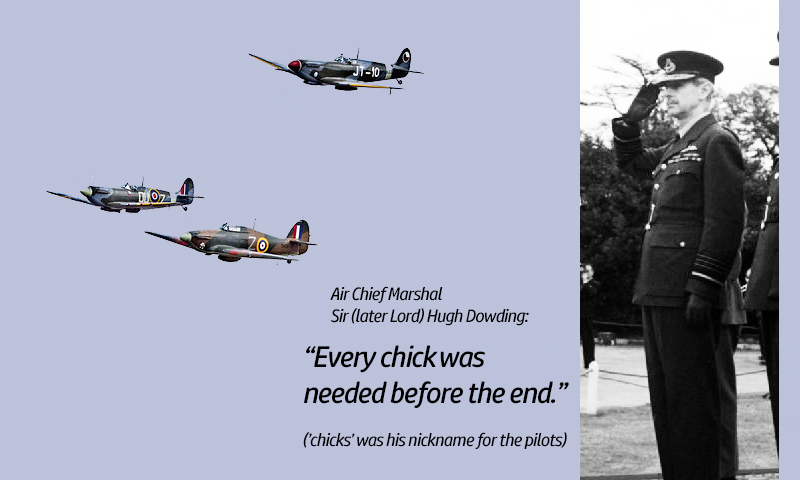 After the British Army's evacuation from France in May 1940, the Germans believed the War was won, with Britain left debilitated. The Royal Navy was busy guarding supply lines and the Royal Air Force was vastly outnumbered by the Luftwaffe. When it became apparent that Britain would not play ball, a motley collection of boats was assembled on the French coast for the invasion of England in Operation Sea Lion.
To soften us up first, the Luftwaffe began bombing raids in July 1940, firstly on military targets, then industrial. However, aided by the introduction of radar and Rolls Royce engines, the RAF's Hurricanes and Spitfires, although suffering huge losses themselves, were able to retaliate to such a degree that in October 1940 the Operation was cancelled and the Germans turned instead towards Russia.
The 3,000 brave men and women of Fighter Command, led by Air Chief Marshal Sir Hugh Dowding (1882-1970), had won The Battle of Britain and saved the country. Prime Minister Sir Winston Churchill (1874-1965) summarised it perfectly thus:
"Never in the field of human conflict was so much owed by so many to so few."
This is why the sight and sound of those little aeroplanes is rather emotional for those who remember.
(Top images LtoR: Clemens Vasters at Flickr.com / CC BY 2.0 & jenikirbyhistory.getarchive.net / Public domain)