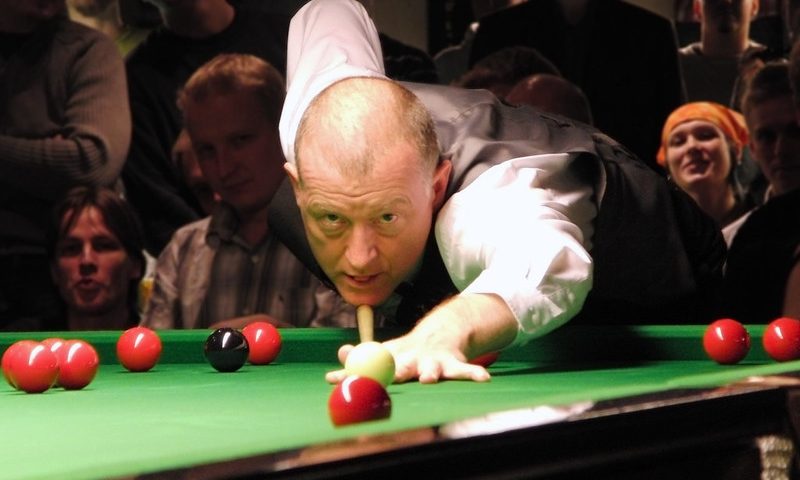 The game of snooker was devised by a Colonel in the British Army whilst based in India in 1875. 'Snooker' was the term used for a 1st-year cadet, so if someone missed a ball, they were called a 'real snooker', hence the name, allegedly.
Snooker has had phases of popularity but it was the BBC that gave it its first boost in 1969 when it televised games in the brand new colour format. With its fifteen red balls and one each of white, black, pink, blue, yellow, green and brown, it was a perfect showpiece.
The diagram below shows the starting positions of all the coloured balls. The white cue ball is then positioned anywhere inside the D by the first player.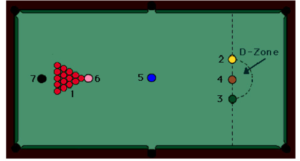 (Top image of Steve Davis: Joni-Pekka Luomala at Flickr.com / CC BY 2.0)