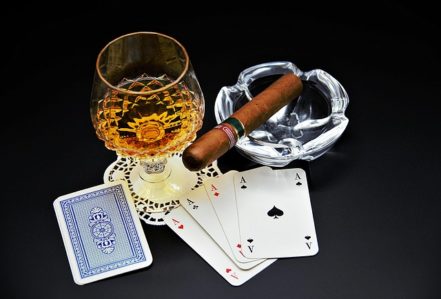 Once the city coffeehouse trend of the 1700s had faded, it was the gentlemen's clubs which slipped into place and gradually became more refined and exclusive. At their peak there were four hundred such clubs, for men only, but today there are far fewer. Membership criteria ensure that only the select few are allowed in and the hefty annual fees can only be afforded by the rich.
Most clubs are aligned with certain interests, such as the armed forces, theatre or sports, and they tend to be regarded as Tory territory.  Their luxurious facilities include bars, restaurants, gaming rooms, libraries, gyms, swimming pools and bedrooms. They are valued by their members as a haven of quietude and privilege.
Most of the prestigious gentlemen's clubs are concentrated in the St. James's area of London, just across from the Houses of Parliament and Buckingham Palace. The oldest is White's, founded in 1693, which includes royalty on its members' list. Brooks's and Boodle's both date from 1762 and then a spate of clubs opened in the first half of the nineteenth century. This coincided with the Houses of Parliament being partially burnt down in 1834 and MPs needing to have alternative private meeting-places.
(Image: maxpixel.net)