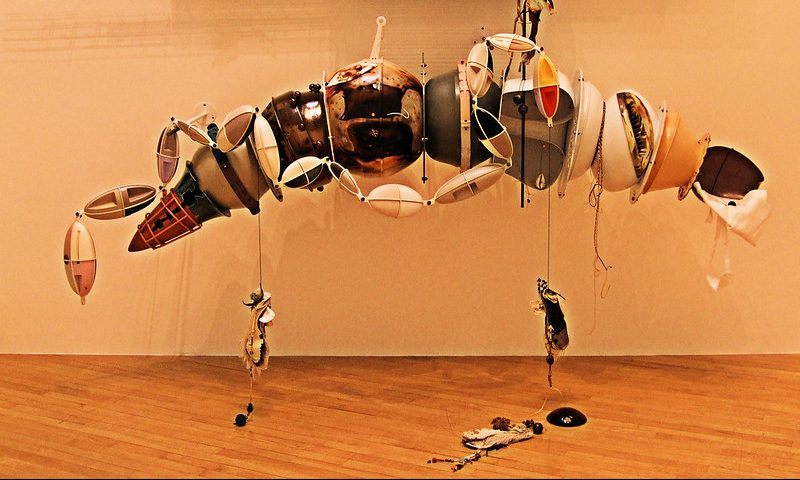 Every year since 1984, four different artists (who are either British-born or working mainly in Britain) are shortlisted and their work exhibited at the Tate art gallery ('Tate Britain') for the opportunity to win the Turner Prize. All types of artistic expression are considered, including video and live speech.
This is named after the celebrated artist J.M.W. (James Mallord William) Turner (1775-1851) from London. His artistic talent emerged as a child and he spent his life closely associated with the Royal Academy of Arts.
Winning entries are often controversial. For example, in 1995 Damien Hirst (1965-) won the Turner Prize with his piece entitled  'Mother and Child (Divided)". It featured a cow and a calf, divided in two ways ~ the cow and calf were separated  in different display cases and each of their bodies was cut in half lengthways. Art?
(Image of 2016 Turner Prize exhibit by Helen Marten, that year's winner: Jim Linwood at Flickr.com / CC BY 2.0)