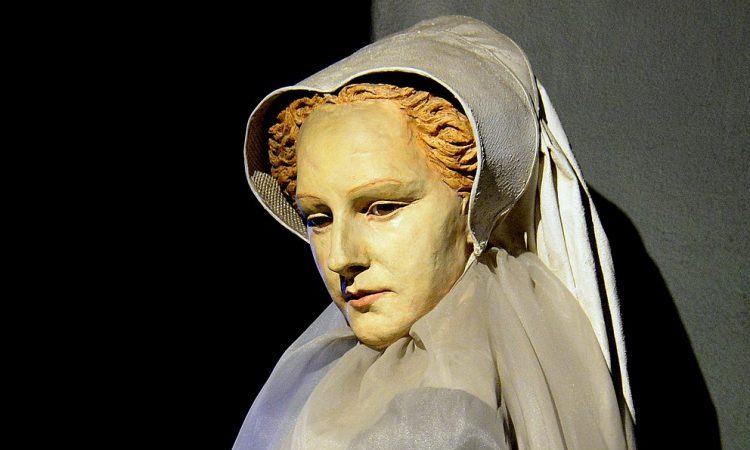 Mary, Queen of Scots (Mary Stuart, 1542-87) had a most unfortunate, tragic life. She became queen of Scotland just six days after her birth. She married three times. Her French mother, Mary of Guise (1515-60) and her first husband, King Francis II of France (1544-60) died in the same year, when she was only 17 years old. Her second husband, Lord Darnley (1546-67) was murdered, probably by her third husband, the Earl of Bothwell (1534-78).
After 19 years of house arrest in England, she was finally found guilty of treason against her cousin, Queen Elizabeth I. She is said to have told the executioner at her beheading, "I forgive you with all my heart, for now, I hope, you shall make an end of all my troubles."
Her son with Lord Darnley, James, went on to become King of both Scotland and England (styled King James VI and I) after the death of Elizabeth 16 years later.
(Image: Osama Shukir Muhammed Amin at Wikimedia Commons / CC BY-SA 4.0)