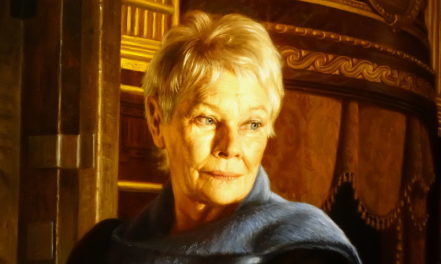 Born in Yorkshire in 1934, Dame Judi Dench has spent almost all her working life as an actress and she is much revered in that industry. She has won many awards for her work in theatre, television, film, radio and animation.
Her professional debut was in 1957 at the Royal Court Theatre in Liverpool in Shakespeare's 'Hamlet'. This set the touchstone for her long career of playing prestigious, leading characters including several Queens. Her first film was 'Four in the Morning' (1965) and her first musical was 'Cabaret' (1968) in which she played Sally Bowles. Although apprehensive about singing, she was in fact highly acclaimed for her rendition, more akin to acting-singing. This versatility was to stand her in good stead.
Perhaps her most famous role was as M, James Bond's boss, in four Bond films from 1995 to 2012. She also has two successful TV sitcoms under her belt: 'A Fine Romance' (1981-4) in which she starred alongside her husband, Michael Williams (1935-2001), and 'As Time Goes By' (1992-2005) opposite Geoffrey Palmer (1927-2020). In the video below, Michael Williams is seen crying with joy as his wife receives the award for her part in the film 'Mrs. Brown' (1997) in which Geoffrey Palmer again co-starred.
(Top image: le pixelomancien at Flickr.com / CC BY-NC-SA 2.0)