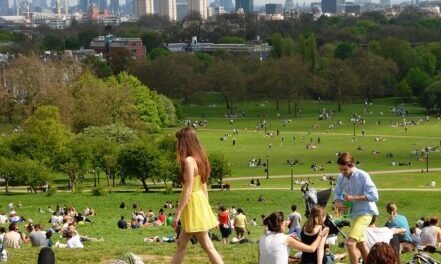 Until the Bank Holidays Act of 1871, the idea of taking a day off with pay for non-sacred or non-medical reasons would have been considered revolutionary by most of the working population at that time. Sundays, Good Friday and Christmas Day were the only days normally allowed, especially in industrial and service occupations.
Yet Sir John Lubbock (1834-1913), coming from a family of London bankers, pushed through the Act soon after becoming an MP in 1870. He was highly praised for this contribution to what is now called the 'work-life balance' and it was wittily suggested that his 'Bank' Holidays ~ extra days when the banks are shut and employers follow suit ~ should be called 'St. Lubbock's Days' in the style of the church's feast days.
The 6 Bank Holidays shared throughout the UK are: New Year's Day, Good Friday, Early May (first Monday in May), Spring (last Monday in May), Christmas Day and Boxing Day. England, Wales and N.Ireland also have Easter Monday and Summer (last Monday in August), totalling 8 days, but N.Ireland also has St. Patrick's Day and Orangemen's Day (12th July), giving them 10. Meanwhile, Scotland has 9 days with 2nd January (end of Hogmanay), Summer (first Monday in August) and St. Andrew's Day.
(Image of Early May Bank Holiday in a London park: It's No Game at Flickr.com / CC BY 2.0)