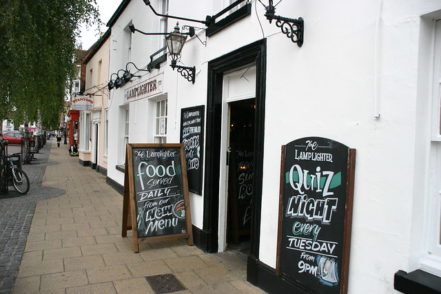 In the 1970s, pubs were seeing their businesses decline due to people staying in to watch television every night. The pub quiz night was one way in which enterprising pub landlords and pub chains sought to bring back customers. The informal general knowledge game was thus put on a more organised, commercial footing.
The partnership of Burns & Porter first distributed pub quizzes in 1976 and soon had thousands of people playing each week. They were so successful that even the television companies commissioned them to supply questions and contestants for their TV quiz shows! The competitive spirit being what it is, there also sprang up several leagues and annual championships.
Quiz nights take place on any night except Friday and Saturday. There is a small entry fee per person. Teams are made up with either a fixed or a maximum number and they give themselves an amusing name, e.g. 'No Brians'. The prizes are usually cash or drinks and there is a break between each round to allow for buying drinks at the bar. Papers are passed to another team for marking. Nowadays, there has to be a fair-play rule banning the use of mobile phones, as this could easily spoil the fun.
(Image: Julia Hiltscher at Flickr.com / CC BY 2.0)