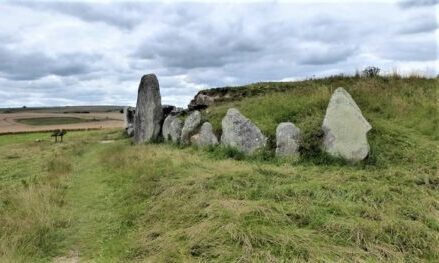 West Kennet Long Barrow (WKLB), near the Avebury stone circles in Wiltshire, is one of 180 barrows in southern England. At 328ft. it is the second longest after its neighbour, East Kennet Long Barrow. However, WKLB has been more extensively excavated and much has been written and debated about the functions of its five chambers, which may have included shamanic rituals, rites of passage, childbirth, cremations and acoustic effects.
Early sketches of this 5,000-year-old mound show boulders set all around its perimeter and especially at its eastern entrance, which appears to have been deliberately filled in and blocked at around 2000BC. Local farmers purloined some of these stones but in 1859, when Dr. John Thurnam (1810-73) attempted the first excavation, the farmer in whose field WKLB stood forbade him from removing anything but skeletons. Thurnam found one chamber but could not proceed any further.
In 1955-56 Professor Stuart Piggott (1910-96) did have permission to conduct a proper excavation. He and his team discovered four more rooms and a central passageway, with many bones, skulls and pieces of pottery. The mound was originally covered in gleaming white chalk and must have been a spiritual and ancestral icon for a once-nomadic clan that settled in the area.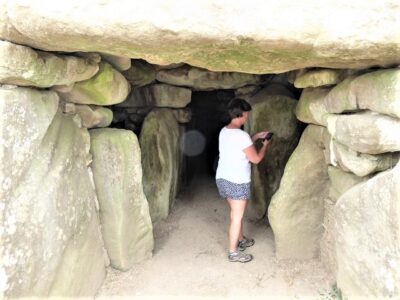 (Top image: Rebecca A Wills at geograph.org.uk / CC BY-SA 2.0)