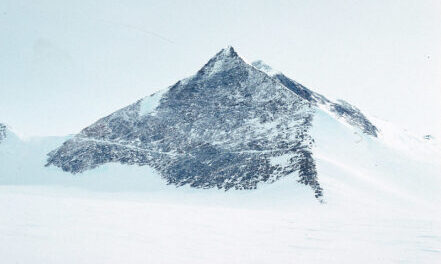 British Antarctic Territory
Britain's two tallest mountains by far ~ Mount Hope (10,627ft.) and Mount Jackson (10,446ft.) ~ sit within the British Antarctic Territory (BAT), a sector at 20°-80°W radiating out from the South Pole. Opposite are two other British Overseas Territories, namely the Falkland Islands and S.Georgia & S.Sandwich Islands. It is also seven times bigger than the UK itself, at 660,000 square miles. However, there are no permanent residents, no trees, no land mammals and more than 99% is under snow and ice.
Englishmen William Smith (1790-1847) first spotted some of the islands in 1819 and John Biscoe (1794-1843) the Antarctic Peninsula in 1832. Britain has the oldest claim on the continent, including a huge swathe on the east which was subsequently transferred to Australia and New Zealand.
The BAT is governed from London. Tourism is by official permission and one attraction for hardy couples is that weddings can be arranged to take place during a visit. BAT stamps and coins are a source of income for Royal Mail's four most southerly outlets, of which the most accessible is the 'Penguin Post Office'. This is inside BAT's single gift shop, offering plenty of penguin, whale and seal souvenirs during its summer season of November-March, when temperatures may rise to 3ºC.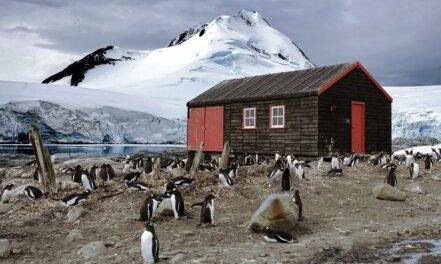 (Top image of Mount Hope: euphro at Flickr.com / CC BY-SA 2.0)