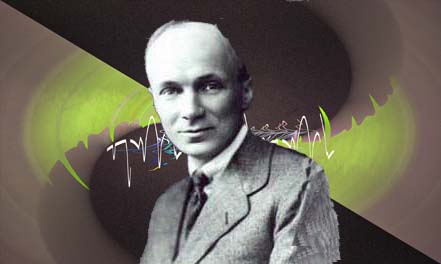 Capt. Henry J. Round, 'the tame wizard'
Staffordshire-born Henry Joseph Round (1881-1966) lived and breathed engineering and was affectionately nicknamed 'the tame wizard' by his colleagues at the Marconi company where he spent many years experimenting, trouble-shooting and pioneering wireless telephony. He had 117 patent applications to his name and he was exceptionally adept at solving problems either on the spot, as in a critical transmission failure in the Amazon jungle which he fixed using copper mosquito nets and his expertise in day/night frequencies, or soon afterwards, as in early BBC Radio's desperate need for quality microphones, which he took upon himself to invent within 6 months of identifying the issue. He also found a way to add sound to a film reel, replacing the need for synchronising a gramophone record.
He was the first to report, by a letter published in 'Electrical World' in 1907, the phenomenon of electroluminescence, which he discovered when applying a voltage across carborundum. This constituted the first, albeit weak, light-emitting diode (LED) with which we are so familiar today.
During WW1 he designed direction-finding equipment for networks across the Western Front and in England. This resulted in the British navy gaining the advantage in the Battle of Jutland and Round was awarded the Military Cross.
(Images back to front: publicdomainpictures.net & anon at Wikimedia Commons / both Public Domain)