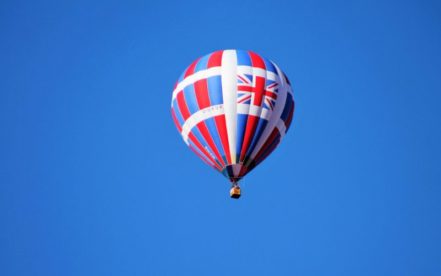 It was the French who invented hot air balloons in 1783 and they soon brought one over to show the British, flying across the English Channel in 1785. Since then, ballooning has become both a sport and a leisure activity and the British do have some landmarks in ballooning history, thanks to Sir Richard Branson (1950-).
He and fellow pilot, Per Linstrand (1948-) from Sweden, were the first to fly across the Atlantic, in 1987. Their balloon envelope was the largest ever, with a volume of 2,300,000 cu.ft.. They travelled 2,900 miles in 33 hours. Four years later, they were the first to cross the Pacific, a distance of 6,700 miles, with an even larger envelope of 2,600,000 cu.ft.. They accomplished this fantastic feat in only 47 hours.
The British weather certainly does restrict hot air ballooning in this country, but there are three main ballooning festivals during the year. The newest of these is the Sky Safari event at Longleat in Wiltshire. This is a beautiful spectacle and there is also a Cup competition.
(Top image: pexels.com)