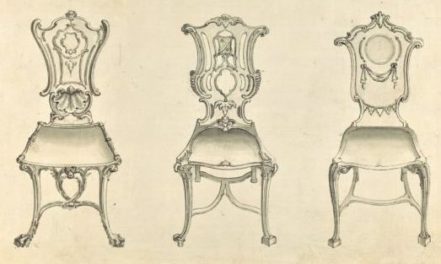 Genuine Chippendale furniture fetches top prices at auction because it was Thomas Chippendale (1718-79) who turned this household essential into an art form. Yorkshire-born, he was brought up among carpenters, honing his skill in York before moving to London, where he found a burgeoning market for his products. He responded with an ingenious new marketing ploy ~ an illustrated catalogue.
'The Gentleman and Cabinet-Maker's Director' was first published in 1754 with several later editions to meet increasing demand. Not only did it include 160 of Chippendale's drawings of the pieces he could supply, but it also promised that he could combine and tweak designs if a customer wanted a bespoke service. The gentry flocked to his establishment in St. Martin's Lane, London's centre for cabinet-makers and upholsterers.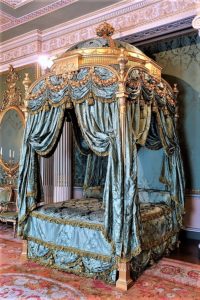 The downside of publishing his catalogue was that others tried to imitate the Chippendale style, but antiques experts can tell the difference in, for example, the quality of the mahogany used and the sheer skill of the ornate carving. Chippendale employed up to 50 assistants in order to focus on sales. He also went into partnership with two financiers since handling money was not his forte. His son took over the business in 1776 and it eventually closed in 1804.
(Top image: picryl.com / Public domain)