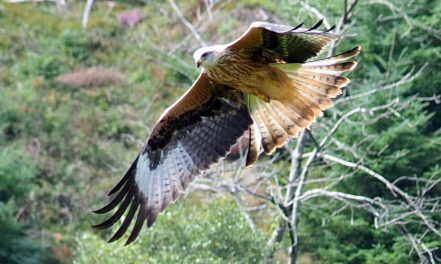 British concern for our fellow creatures extends not only to the furry kind but also the feathered and the eminence of the Royal Society for the Protection of Birds (RSPB) bears this out. The head office is an estate in Bedfordshire which includes one of the 200+ nature reserves that donations and legacies have allowed them to acquire and manage.
It was set up by women who were aghast at the Victorian ladies' and military fashion for adorning hats with plumage from exotic birds. Emily Williamson (1855-1936) established the Society in 1889 in Manchester and was joined in 1891 by Eliza Phillips (1823-1916) and the members of her Fur, Fin & Feather Folk, as well as Winifred Cavendish-Bentinck, the Duchess of Portland (1863-1954), who was RSPB President until her death.
The RSPB's lobbying has resulted in various bird protection laws ~ for example, making it illegal to steal eggs from nests in the wild. They have also re-introduced several rare species, such as the red kite, crane and the white-tailed eagle. Their conservation efforts have seen them clear rats and feral cats from small islands including Ascension. They have over a million members and their annual Big Garden Birdwatch is one of the largest surveys of its kind.
(Image of red kite in Wales: Jim Roberts Gallery at Flickr.com / CC BY-NC-ND 2.0)