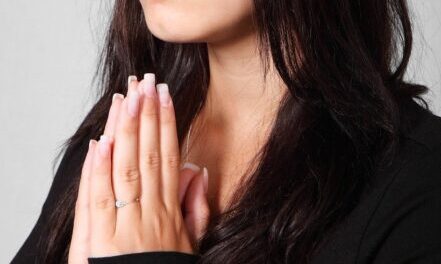 Until the 21st century most Britons knew The Lord's Prayer by heart, as they recited it every weekday morning in school assembly and, if they were church-goers, in Sunday worship. It is the prayer that Jesus taught his disciples when they asked him how to communicate with God.
It appears in the New Testament in Matthew 6:9-13 and Luke 11:1-4 in slightly different versions and without the last three lines, which were added by the early Christian clergy. One traditional English translation is as follows:-
Our Father, who art in Heaven,
Hallowed be thy name,
Thy kingdom come,
Thy will be done
On Earth as it is in Heaven.
Give us this day our daily bread
And forgive us our trespasses,
As we forgive those that trespass against us.
And lead us not into temptation,
But deliver us from evil,
For thine is the kingdom,
The power and the glory
For ever and ever.

Amen
In 1998, a daily 'act of worship' was made a requirement for schools, perhaps as this was disappearing, but it made no difference. State school assemblies today bear little resemblance to those of the past and parents have the option of withdrawing their child from any religious element.
(Image: pixabay.com / Public domain)