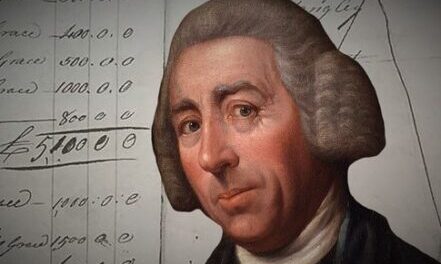 Lancelot 'Capability' Brown
Northumbrian Lancelot 'Capability' Brown (1716-83) entered landscape gardening with an enthusiasm and vision that propelled him to the top of his profession. Although he dismissed the formal designs which sought to mould plants into rigid shapes and patterns, he was not averse to moving tons of soil to fulfil his own idea of perfection. On surveying a new project he would exclaim that it had "capabilities", hence his nickname, portending a remodelling on a grand scale.
Brown's career began in 1741 at Stowe House in Buckinghamshire, where he became Head Gardener, then Clerk of Works. Going freelance in 1751, he spent the rest of his life designing the grounds of aristocratic estates all over the country ~ 170 of them all told, of which 18 are now maintained by the National Trust, including Stowe itself.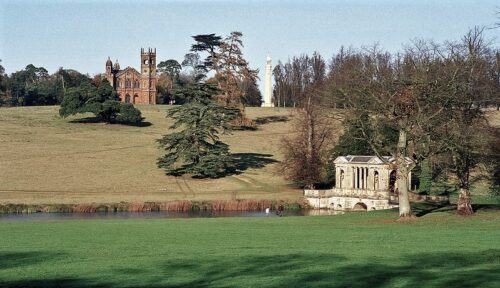 Characteristically, Brown would install a lake with curving, grassy banks and an ornate bridge. He would plant trees with naturally architectural shapes and group them carefully in small clumps or woods. He would build neo-classical temples and follies, and he devised the 'ha-ha' wall, hidden from sight of the house, but keeping livestock in the distant parkland. A long, sweeping driveway would be engineered to give approaching visitors an impressive view.
(Top image [cropped]: Gresham College at Flickr.com / Public domain)