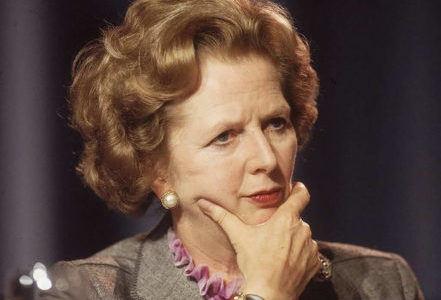 Baroness Margaret Thatcher
Baroness Margaret Thatcher (1925-2013) was a force for change in the UK throughout the 1980s, such that the term 'Thatcherism' is applied to her political legacy. Born in Lincolnshire, Margaret Thatcher attended Oxford University and became a research chemist, then a tax barrister, before being elected as a Conservative Member of Parliament in 1959. Twenty years later, she became the UK's first female Prime Minister.
Due to her self-assured leadership style she was dubbed 'the Iron Lady', a term which she used to her advantage. She was a deep thinker and took great care in reaching an informed opinion. She was Prime Minister for three consecutive terms from 1979 to 1990, the longest period for any PM in the 20th century.
Under her premiership, the UK experienced the privatisation of state-owned utilities, the sale of council houses, the Falklands Conflict, the closure of coal mines, the saving of grammar schools and deregulation of the financial sector. Her stand against a European Union ~ a federal Europe ~ and a European currency eventually saw her resign, but her arguments still resonate today:-
"What is the point of trying to get elected to Parliament only to hand over Sterling and the powers of this House to Europe?"
(Image: Levan Ramishvili at Flickr.com / Public domain)