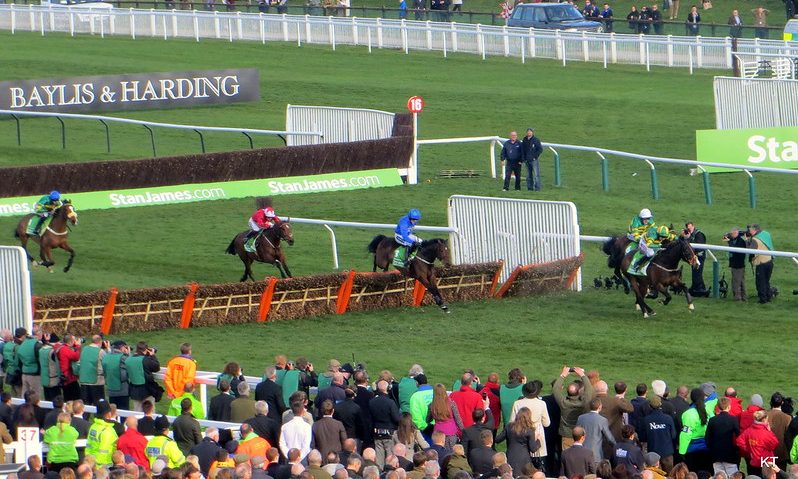 Horse racing is a sport largely enjoyed for its betting possibilities. It is subject to the regulations of the British Horseracing Association (BHA), whose comprehensive website gives all the details of races, riders, trainers, owners, 60 racecourses and 14,000 horses.
The BHA has a system of 'handicapping' horses, which means that each horse is judged on a scale of ability, age, experience, etc., and then they can be entered into handicap races to give more horses a chance to be winners. Almost two-thirds of races in Britain are of this type.
The history of professional horse racing in Britain goes back to the early 1700s. The majority of British racecourses, including the famous venues at Newmarket, Ascot, Cheltenham and Aintree date back to the 18th and 19th centuries, and their showpiece races are major events on the British sporting calendar. The sport as a whole contributes billions of pounds to the UK economy.
(Image: Carine06 at Flickr.com / CC BY-SA 2.0)