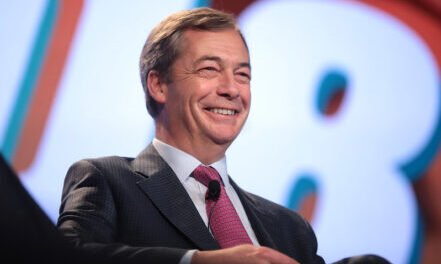 2019 was the year the Brexit Party emerged as a phenomenal grass-roots success in British politics, focused on fully implementing the 2016 referendum vote to leave the European Union. The Brexit Party's rapid progress can be summarised thus:-
Registration by Catherine Blaiklock in January 2019
Official launch in April 2019 with Nigel Farage as Leader
Election of 29 Members to the European Parliament in May 2019 (the largest representation there) as 'insider' guardians of UK sovereignty
Strategic placing of MP candidates in November 2019 to avoid splitting the 'Please-Just-Get-On-With-Leaving' vote…
…in the December 2019 General Election, won with a huge 80-seat majority by an ostensibly pro-Brexit

Conservative Party

, bolstered by voters who had never voted Conservative before, simply to "Get Brexit Done!"
Brexit finally happens on 31st January 2020! The Brexit Party hosts a celebration in London's Parliament Square.
Kent-born Nigel Farage (1964-) had spent years campaigning for Brexit. Although his Party had no MPs, his charisma, his gift for speech-making and his political insights, rescued the UK from moving deeper and deeper into an EU behemoth.
In 2021 he stood down as Leader and the Party's Chairman, Londoner Richard Tice (1964-), took over. The Party was re-branded as 'Reform UK', with an expanded range of common-sense policies for the post-Brexit country.
(Top image of Nigel Farage: Gage Skidmore at Flickr.com / CC BY-NC 2.0)