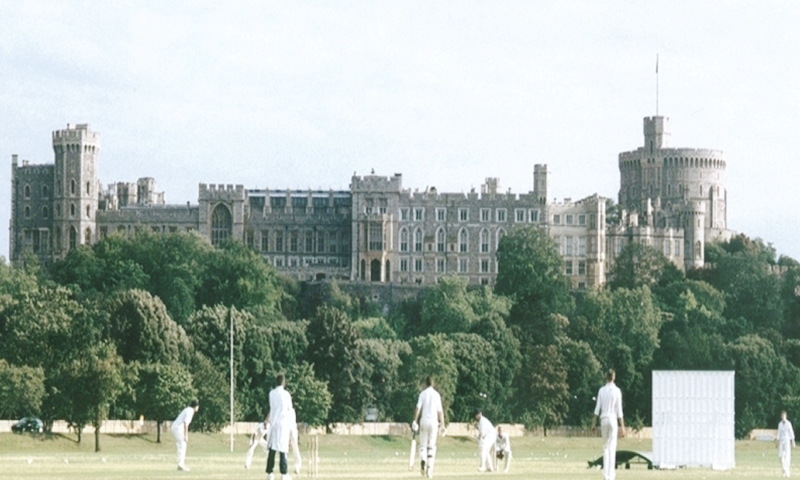 The neighbouring towns of Ascot and Windsor in Berkshire lie just 20 miles from central London and while Ascot has its royal horse racing, Windsor hosts one of the most famous royal residences, Windsor Castle. This sits within 13 acres of high ground in a kink of the River Thames and has been inhabited by English/British monarchs since the early 1100s. In 1917, the royal family changed their German surname to 'Windsor'.
The Castle is unmatched for age, size (having 484,000 sq.ft. of floor space) and architectural heritage, and is therefore very popular with tourists. In 1992 a fire destroyed 20% of it and the income from visitor admissions helped finance repairs.
King William I (c.1028-87) chose the site in 1070, partly for the adjacent forest in which to hunt and partly in defence of the western approach to London. It was such a good choice that a succession of monarchs has seen fit to invest in improvements. For example, Windsor-born King Edward III (1312-77) spent an enormous amount on upgrading it to a Gothic style and incorporating elements of chivalry. Equally lavish was the expenditure in the 1820s under the direction of King George IV (1762-1830) that gave it its awe-inspiring outer appearance of towering opulence and power.
(Image: Chrisedge at Wikimedia Commons / CC BY-SA 3.0)