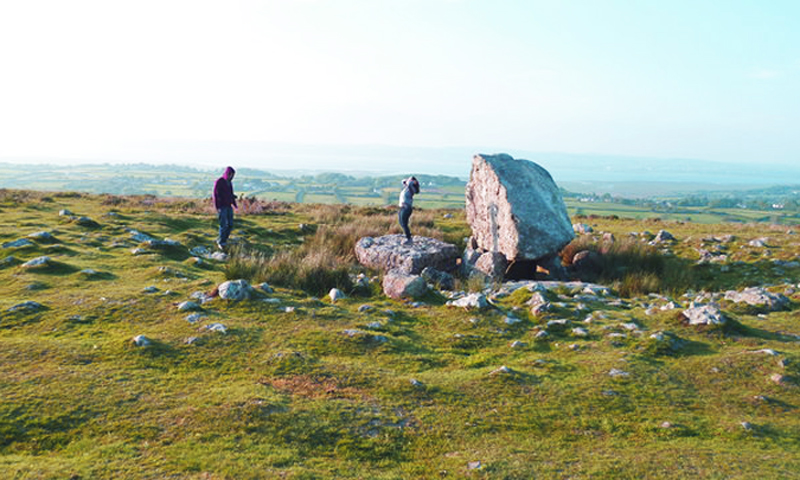 The Ancient Monuments Protection Act of 1882 established long-awaited regulations for governmental safeguarding of certain historically important tombs, henges, hillforts, barrows, stone circles, etc.. The Act included a Schedule of 68 such designated constructions; hence the term 'Scheduled Monuments' still used today when the number has grown to around 34,000 overall (England 20,000, Wales 4,000, Scotland 8,000, N.Ireland 2,000 rounded up/down).
The current legislation in Northern Ireland is the Historic Monuments and Archaeologial Objects (N.I.) Order 1995 and in England, Wales and Scotland it is the Ancient Monuments and Archaeological Areas Act of 1979. Decisions on Scheduling are ratified by, respectively, the Department for Communities and the Department for Digital, Culture, Media & Sport based on recommendations and a set of criteria including rarity, age and condition.
Scheduling does not grant any additional public access and does not affect ownership of the land on which Monuments stand. Guidance on maintenance is, however, given to owners and any works must first be approved via Scheduled Monuments Consent. Stonehenge may be Britain's most famous Scheduled Monument but there are also disused collieries, mills, caves, cemeteries, harbour defences, castles, remains of Roman camps ~ indeed, over 200 categories of human habitation, work or ritual. Study of these can enlighten us about our rich national heritage.
(Image of Arthur's Stone, Cefn Bryn, W.Glamorgan: Jeremy Bolwell at geograph.org.uk / CC BY-SA 2.0)