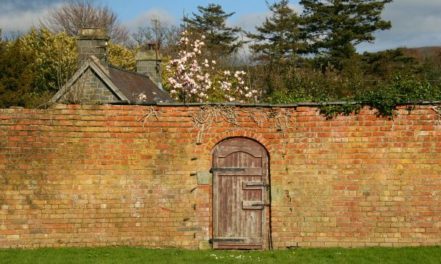 Many of the common themes used in English fiction can be played out in a garden setting. The circle of life, coming of age, romance, survival, growth, healing, learning, good-versus-evil ~ all have been placed against the backdrop of a space which is both controlled and natural, even wild, and although privately-owned with boundaries, gates and shelters, yet open-air for others to see. Each of these characteristics lend themselves to symbolism in garden-themed literature.
Shakespeare's 'A Midsummer Night's Dream' (1605) is an early example of 'flower-power' though the action takes place in a wood, not a garden. Cottage gardens were still primarily agricultural in those times, but by 1813, Jane Austen's 'Pride and Prejudice' attributes the splendid tastefulness of Mr Darcy's estate grounds as a key factor in Elizabeth's change of heart towards him.
Lewis Carroll's 'Alice's Adventures in Wonderland' (1865) describes a beautiful garden which Alice is desperate to reach and Frances Hodgson Burnett's 'The Secret Garden' (1911) features a hidden garden that revives the reclusive Colin and softens the stuck-up Mary. Another much-treasured example of our garden-related reverie is 'Tom's Midnight Garden' (1958) by Philippa Pearce, in which a time-slip portal transports the 12-year-old Tom to a fascinating garden where he begins to mature.
(Image – 'Door to the Secret Garden': Alan Walker at geograph.org.uk / CC BY-SA 2.0)