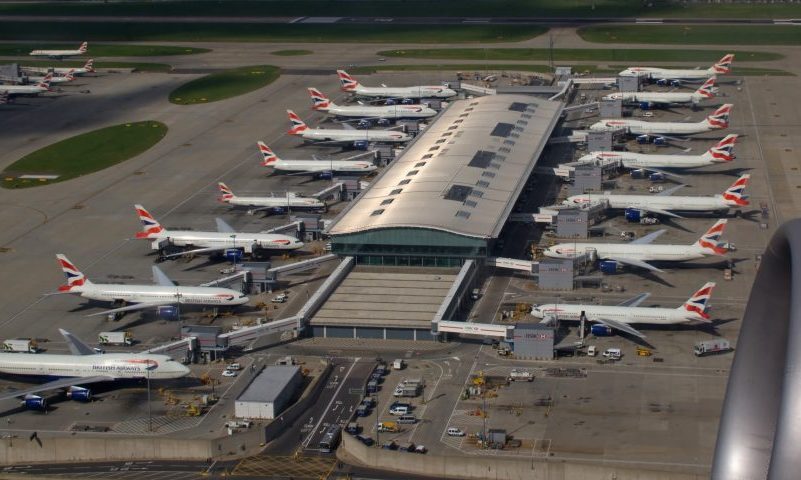 There are almost 150 airports in the UK, of which 60 accommodate scheduled passenger airlines. The world's oldest commercial airfield is at Brighton City Airport, which opened as 'Shoreham Airfield' in 1910.
Of course, one of the world's busiest airports is Heathrow in west London, which opened in 1946 as 'London Airport'. In 2017, a total of 78 million passengers used its services, flying to and from 85 different countries.
Two more UK airports to change their names have been the Liverpool John Lennon Airport, which was re-branded in 2001 in honour of the Beatle who was murdered in New York in 1980; and the George Best Belfast City Airport, re-named in 2006 after the death in 2005 of Northern Ireland's legendary footballer.
(Image: Tony Hisgett at Flickr.com / CC BY 2.0)