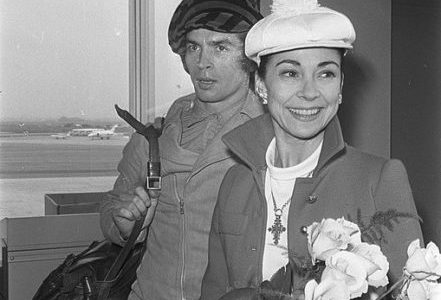 Born in Surrey in 1919 as Margaret Hookham, Dame Margot Fonteyn's mother was key to her future success. She put her in for ballet lessons at the age of four and made sure she continued practising, even when the family moved to China for a while. Her daughter would go on to become Britain's most famous ballerina and the most celebrated dance partner of Rudolf Nureyev (pictured above).
Away from the stage, her Panamaniam husband, Dr Roberto Arias, involved her in a failed attempt to overthrow his country's government in 1959 and she was briefly put in prison. In 1964 he was shot several times and became paralysed for the rest of his life.
Amidst all of this, Dame Margot was gaining fame and celebrity across the world as a prima ballerina. She had three main dance partners, the last of which was Rudolf Nureyev, nineteen years her junior. They were an exquisite pairing and audiences were willing to pay double the price to see them perform. They remained very close friends and when Dame Margot was dying from cancer in 1991, Nureyev paid towards the cost of her treatment.
(Image: Eric Koch at Wikimedia Commons / CC0)