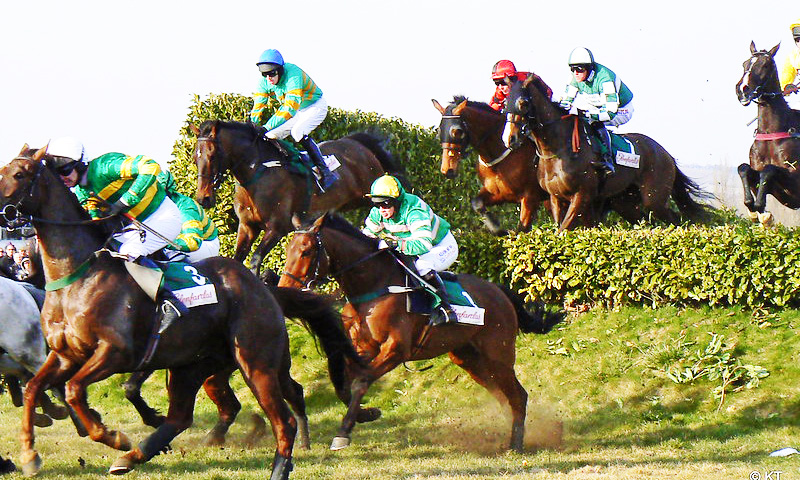 The Cheltenham Festival ranks alongside other sporting events where one is sure to see the best performances in the most splendid facilities. Like the Wimbledon fortnight, for example, the four days of steeplechase horse racing at Cheltenham in Gloucestershire bear witness to catering on a gargantuan scale amidst the mobilisation of what amounts to a small village of 6,000 staff, including 350 chefs.
Add to that the multitude of race-goers and it is no wonder a train station was built there in 1912, a year after it was decided to fix the venue permanently at Cheltenham's Prestbury Park. This was formerly part of a Bishop's estate, with deer, rabbits, hares, oaks and thorn bushes a-plenty. Horse racing was taking place there by the 1830s and the Festival's origins date from 1860. The Cheltenham Gold Cup, with prize money currently £614,813 for the winner, was inaugurated in 1924 and the cup itself is still the original.
One of the other, shorter, feature races is the Ryanair Chase and that airline puts on an extra 30 flights from Dublin to Birmingham for the Festival. Cheltenham Racecourse has been described as the world's finest of its kind and the Festival easily attracts a knowledgeable daily attendance of up to 68,500 capacity.
(Image: Carine06 at Flickr.com / CC BY-SA 2.0)