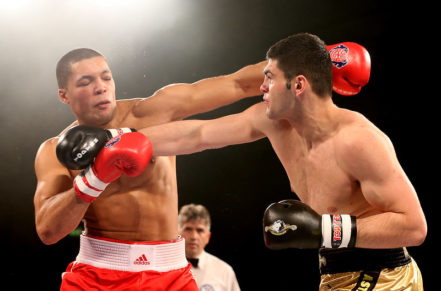 Queensberry Rules and boxing
Hand-to-hand fighting to settle disputes has developed into several types of sport, one of which is boxing. Bare-knuckle boxing for prize money and gambling began in London in the 1700s and the first champion was Oxfordshire-born James Figg in 1719. In 1743, the first set of rules was drawn up by Figg's protégé, John 'Jack' Broughton after his grief and guilt at punching an opponent to death.
The Broughton Rules banned the gripping of hair and hitting a man when he was down and introduced gloves for practice. The London Prize Ring Rules followed in 1838 and in 1867 the Queensberry Rules were published and became the basis for all boxing matches round the world. Of course, today's rules are far more extensive and detailed, but the original twelve rules set the expectations of fair play. The expression "by Queensberry Rules" entered the language to mean that gentlemanly conduct was about to be observed.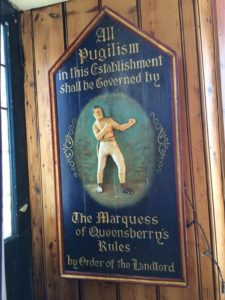 The UK has had its fair share of boxing champions: Sir Henry Cooper, Ken Buchanan, Frank Bruno, Barry McGuigan, Chris Eubank, Joe Calzaghe, Lennox Lewis, Carl Froch and Anthony Joshua to name a few. The modern trend is for big matches to be hosted in stadiums, such is their popularity.
(Top image: WorldSeriesBoxing at Flickr.com / CC BY-ND 2.0)