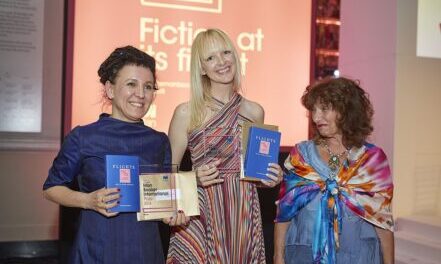 In 1967 Lord Jock Campbell (1912-94) from Dunbartonshire was about to head the development of the new town, Milton Keynes, following his successful Chairmanship at food distributors Booker-McConnell. He had recently set up Booker's Author Division to help his terminally-ill friend, Ian Fleming (1908-64), protect his estate. It was in this capacity that German émigré Thomas Maschler (1933-2020) of publishers Jonathan Cape asked if he would co-found the Booker Prize, which they did the next year.
The panel of five judges has two impossible tasks ~ to choose the best novel of the year written in English and published in the British Isles and likewise the best novel translated into English for the International Booker Prize. Like its inspiration, France's Prix Goncourt, established in 1903, its prestige is sufficient to fling the winner to the top of the best-seller list immediately upon the announcement in November each year.
Unlike the Goncourt, which has a token prize of 10 Euros, the Booker dishes out £50,000 to each winner, with the translator of the International Prize novel going halves with the author. Given its premise, the criticisms that arise were inevitable. Nevertheless, writers such as Sir V.S. Naipaul have been thankful for its recognition at key points in their careers.
(Image of 2018 International award: Janie Airey at Wikimedia Commons / CC BY-SA 4.0)