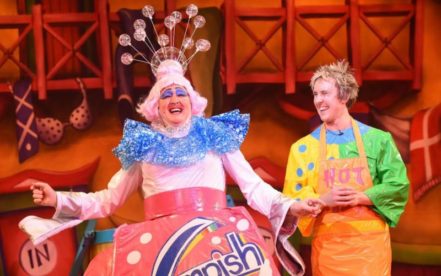 Pantomimes are a very British part of the Christmas season. They are theatrical shows, featuring current celebrities, and they run for several weeks as there is high demand for family tickets. Comedy, songs, slapstick, satire and audience participation are crucial elements of a 'panto'. Most traditional pantomimes are based on the children's stories of 'Cinderella', 'Aladdin', 'Peter Pan', 'Dick Whittington' or 'Jack and the Beanstalk', as the plots are so familiar the audience can focus on and enjoy the rest of the show.
Pantomime developed into its present form during the last century, with the emergence of the all-important characters of 'the Dame' (a man dressed as a caricature of a larger-than-life, obnoxious woman), two lovers, a villain, an animal or two (actors in costume), plus others who aid the story and join in with the comedy and singing.
Confusing? No, not at all. You really have to see a panto to appreciate this piece of British eccentricity… and don't be shocked to see adults shouting out with their children: "It's behind you!", "Oh, yes it is!" or "Oh no, it isn't!". That's all part of the fun.
(Featured photo courtesy of www.coventrytelegraph.net)