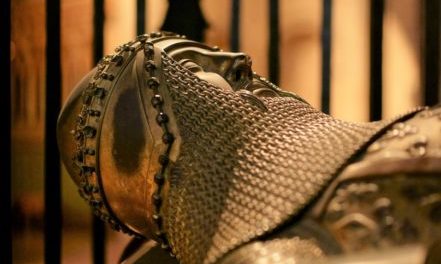 King Edward III (1312-77) had thirteen children, the eldest of whom was Edward of Woodstock (1330-76), known posthumously as the Black Prince. He was destined never to sit on the throne due to his early death, probably from dysentry. He married his cousin, Countess Joan of Kent (1326-85) and had two sons. The eldest died aged 6, so it was their second son, Richard of Bordeaux (1367-1400), who succeeded his grandfather when he was only 10 years old.
The Black Prince had several other titles, including the Prince of Wales and Duke of Cornwall, and he was one of the first Knights of the Garter. He fought valiantly in battle from age 16 and after victory at the Battle of Poitiers in France he became Prince of Aquitaine. He also fought in Spain to help Don Pedro the Cruel regain his throne.
His reward was a large red spinel gemstone which is now part of the Crown Jewels. It is known as the Black Prince's Ruby and has been worn in the battles at Agincourt and Bosworth Field. Oliver Cromwell sold it to a jeweller who then sold it back to King Charles II (1630-85) in 1660. It is now a centrepiece of the Imperial State Crown.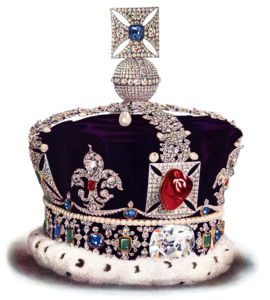 (Top image of the tomb of the Black Prince at Canterbury Cathedral: Peter Trimming at geograph.org.uk / CC BY-SA 2.0)