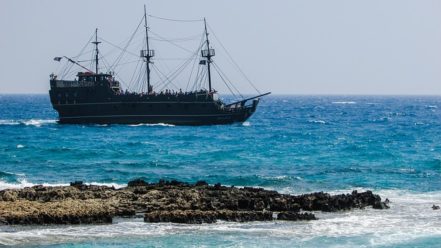 There have been many gimmicky celebratory days concocted in recent times, but the International Talk Like A Pirate Day has a peculiarly British appeal to it, even though it originated in the USA. It takes place on 19th September and its adherents take on a West Country English accent, speaking as if they were back in the 1700s and sailing the seas as pirates.
The inspiration comes from the character of Long John Silver in 'Treasure Island', written by Scottish author Robert Louis Stevenson. The 1950 Disney film of the story featured English actor Robert Newton as the pirate Silver and he used his native Dorset accent for the part. Along with his roguish facial expressions his mode of speech identified him as a trickster-baddie with a soft side. Here's a flavour:-
The idea of talking like a pirate has spawned many online videos, children's games, teacher resources and party themes. Robert Newton (1905-56), he be the 'patron saint' of the movement and he would doubtless say "Yarr! Me hearties!" to all his devotees, that he would, arrr, arrr.
(Image: maxpixel.net)