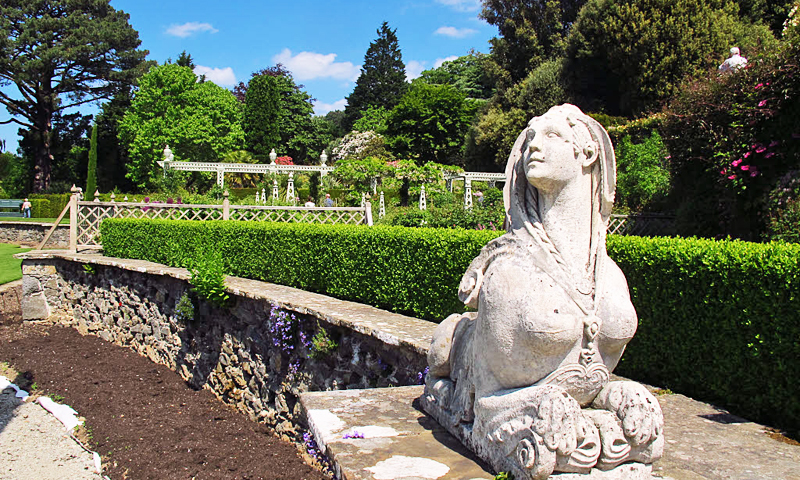 To call the 80 acres of terraces, woodland glades, ponds and special plant collections on the Bodnant estate below Snowdonia in Denbighshire 'Bodnant Garden', singular, is a huge understatement. Nevertheless, that is indeed the name of the beautifully tended plot gifted to The National Trust in 1949 after five generations of the family of the Garden's founder, Henry Davis Pochin (1824-95) from Leicestershire, had maintained and shaped it, enjoyed and grew up in it since 1874.
After a successful entrepreneurial career as an industrial chemist and inventor, Pochin purchased Bodnant with its 25 farms, mansion and grassland for his 'retirement'. Far from taking it easy, Pochin proceeded, with assistance from landscape gardener Edward Milner (1819-84), to reinforce the estate's riverbanks and create various types of garden using plants and trees from near and far.
Thousands of visitors each year can stroll among the Garden's features which include the Skating Pond, the Laburnum Arch, the Italianate Terraces, a waterfall and the Pinetum (an arboretum of American and Oriental conifers), to name but a few. Though the mansion itself is not open to the public, they can see the bathing pond in front of it and wonder whether the Pochins used his invention of white soap in it!
(Image: Stephen Craven at geograph.org.uk / CC BY-SA 2.0)