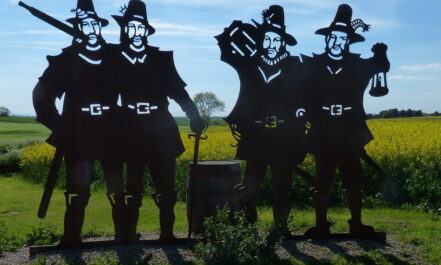 Considering that treason laws are intended to protect senior royalty, it is most odd to see four Queens, a Prince and a King in the list of around 150 miscreants who have been executed for that very crime. Furthermore, many others were Dukes, Earls or Viscounts!
The Duke of Clarence (1449-73), brother to two Kings, is one example of treasonous nobility. His own ill-considered ambitions saw him change sides twice in the Wars of the Roses, resulting in the charge of treason. He was reportedly afforded the favour of swapping hanging for drowning in a barrel of wine before being quartered.
The primary Treason Act was passed in 1351. Certain changes have since been made, such as removing the torture element of the traitor's death and, latterly, replacing execution with life imprisonment. Treasonous deeds include the assassination of the monarch or other elite post-holders, the 'violation' of senior royal women and colluding with war-time enemies.
The last person to be hanged for treason was the American-German William Joyce, or 'Lord Haw-Haw' of WW2 German propaganda fame, in 1946. It was solely on the technicality of him briefly having a British passport (obtained falsely) that he was able to be tried in a British court.
(Image of statue of four Gunpowder Plot traitors: Mat Fascione at geograph.org.uk / CC BY-SA 2.0)