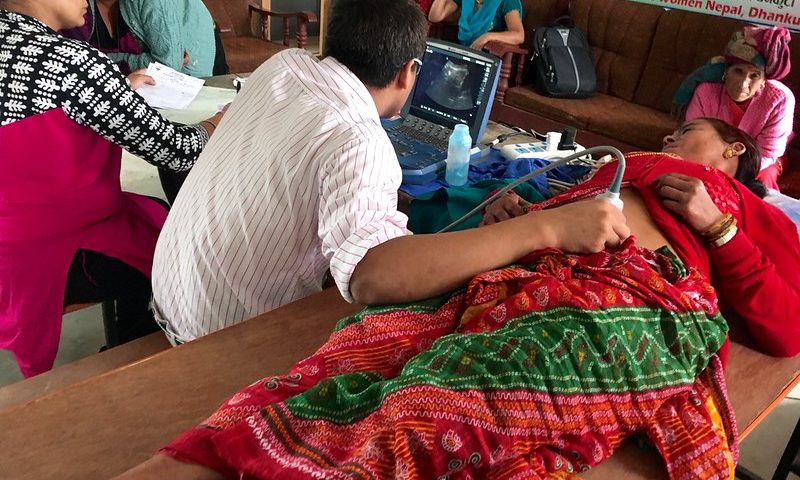 Ian Donald, CBE (1910-87) was born in Cornwall and, although he was always interested in machines and electronics, he entered the medical profession as an obstetrician after training at St. Thomas's Hospital in London. During WW2 he was a medical officer with the RAF and had the opportunity to see radar and sonar technology in action. This would lead to his discovery of the medical possibilities of ultrasound scanning on the human body.
Ultrasound was being used to detect faults in metal sheet and, sensing that it had potential importance in his own field, Donald visited a boiler-making factory and experimented on some tumour samples with their ultrasound facility. By 1963 he and Thomas Brown (1933-2019), a scientific instrument maker, had made the first obstetric ultrasound scanner.
Parents-to-be have their first glimpse of the baby with an ultrasound machine and can be told its gender, but the real aim is to check that all is well and functioning correctly. Ultrasound has no side-effects and is not harmful or radioactive, and it is now considered indispensable by both doctors and veterinarians. Its high frequency waves can detect defects, growths and diseases, including cancer, and its uses continue to expand.
(Image [cropped]:  he Advocacy Project at Flickr.com / CC BY-NC-SA 2.0)